Discover the flavour of Mexican culture
Salón México brings Mexican street food to Leipzig and organizes cultural events with focus on latinamerican culture.
Take away
During the week, we are in different corners of the city with our food truck and offer authentic Mexican food. Get updated about our selling points on Facebook!
Catering
We offer catering with or without our food truck for festivals and private events. Variations of our daily menú are available.
Special
We also accept custom orders of our dishes and staples starting from 300gr.
Cultural Activities
In collaboration with group and institutions, we organize cultural events for the promotion of latinamerican culture.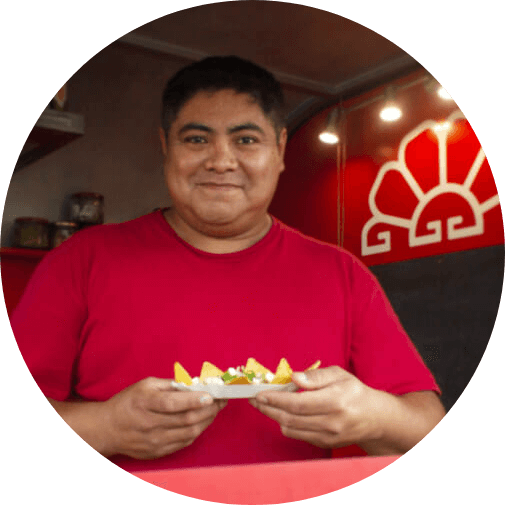 About
Salón México begins in 2015 when Eduardo Briceño Moo decides to bring Mexican culture to Germany. The word Salón, Spanish for "hall", evokes those spaces of intense creativity and bonding that built Mexican culture as we know it today.
In 2018 Salón México starts bringing Mexican street food to different corners of Leipzig on a food truck as a way to spread culture through food. In addition to that, it organizes cultural events together with various associations and organizations. The goal is to eventually open a space as a restaurant and center for Mexican and Latin American culture.
Get Salón México delivered right to your door!